Heysea Yachts Company Limited is delighted to welcome George Mei as our Vice President from October 18, 2016.
GEORGE(梅国焕先生)于2016年10月18日,就职于海星游艇集团,担任公司副总裁一职。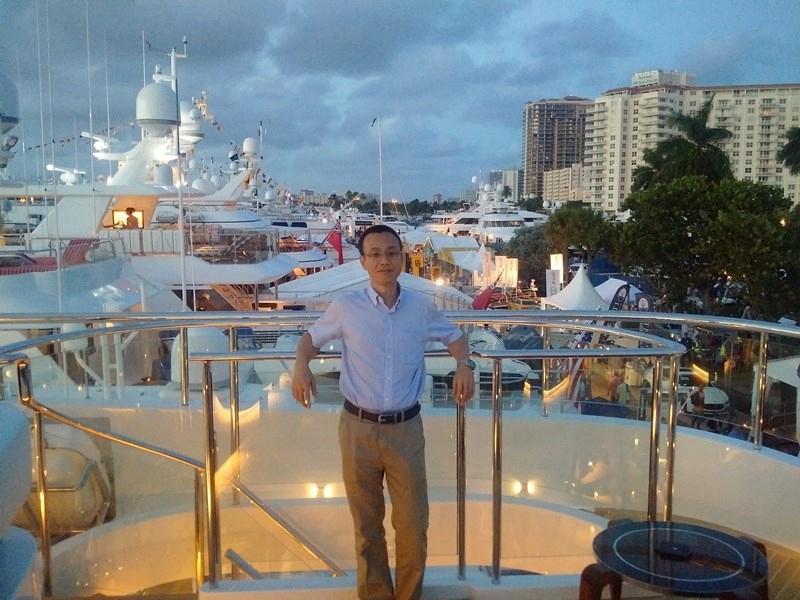 George Mei graduated from Huazhong University of Science and Technology with a Bachelor of Engineering majoring in Naval Architecture and has spent the last 17 years working in the yacht industry. King Ship, Tricon/NISI and IAG Yachts are the well-known made-in Chinese brands and he specialized in building luxury yachts for export in different size.
GEORGE(梅国焕先生)毕业于华中科技大学船舶工程专业,从事游艇建造超过17年。曾经在东海、尼斯/三洋、先歌工作,这三个船厂都是专注建造不同尺寸出口订制豪华游艇,名声斐然。
King Baby 140 and Serenity 133 both were built and delivered successfully by George to American owners when he was appointed as General Manager of IAG Yachts and King Baby is the finalist of the World Superyacht Award and Showboat Design Award in 2015.
在GEORGE(梅国焕先生)就任先歌总经理期间,负责KingBaby140与Serenity133游艇的建造,并成功交付给美国船东,而KingBaby140更是入围2015年国际知名"世界超级游艇奖"和"SHOWBOAT设计奖"决赛。
It was there at these other shipyards that George served as Vice President or General Manager contributing in production, project management, cost budget control, vendor selection as well as general management responsibilities. George has traveled the globe extensively and delivered more than 23 luxury yachts, ranging in size from 50 feet to 140 feet , in the past for some of the world's most demanding high-profile clients and corporations and prides himself on providing five-star service.
在三家公司任职期间, GEORGE(梅国焕先生)一直负责游艇生产、项目管理、成本控制、材料选择以及日常运营管理。GEORGE(梅国焕先生)出差各国,交付超过23艘订制游艇给国际最严苛的高端客户,从50尺至140尺,提供五星级的服务。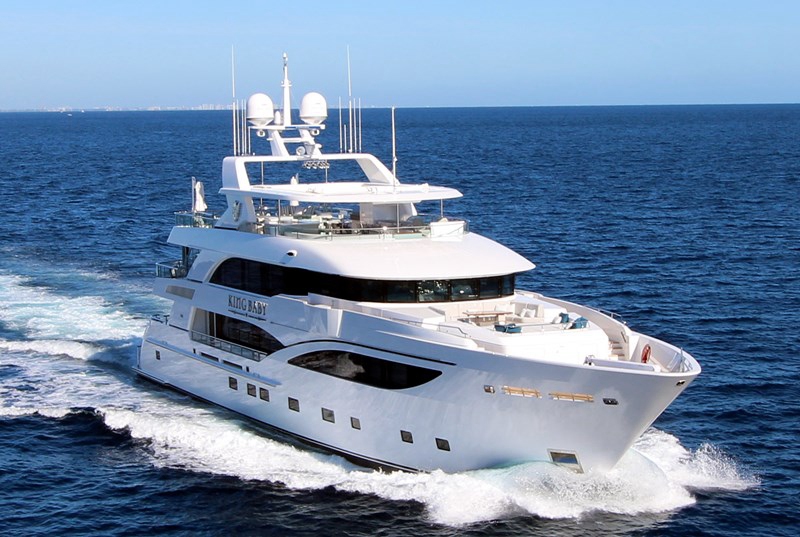 King Baby 140 built byIAG Yachts under management of George Mei
GEORGE(梅国焕先生)在先歌游艇任职时生产的King Baby140
Refer to Yachts Awards only listed by us as below after George Mei took over production operation in NISI Yachts:
GEORGE(梅国焕先生)负责生产的项目(游艇)多次荣获国际奖项,列举部分如下:
BEST OF THE BEST
至尊奖/最佳设计奖
NISI 2400 has been bestowed the industry's top honors by Robb Report Magazine, chosen as a "Best of the Best" Winner.
NISI2400 游艇,"罗博报告"杂志举办的行业最高荣誉,最佳设计奖
NISI 2400-WINNER Best Design, 24-40m, International Superyacht Society Awards, Ft Lauderdale, USA.
美国国际超级游艇协会奖,24-40M,最佳设计奖
Best Design of the Year, World Yachts Trophies, Cannes, France.
法国世界游艇奖,年度最佳设计奖
Heysea Yachts is the No. 1 builder in China for 55+ yacht market sector based on the total length of yachts delivered annually. HeySea is not satisfied any more with only domestic clients and determined to change our construction agenda in a positive way——Dream bigger. We are goal oriented to be ranked internationally in the top 10 and to produce the most challenging and sophisticated yachts.
海星作为中国55尺以上首屈一指的游艇制造商,不在满足于国内市场,寻求改变与突破——追求更大的梦想。其目标是成为世界的前10,生产最有挑战和难度的游艇。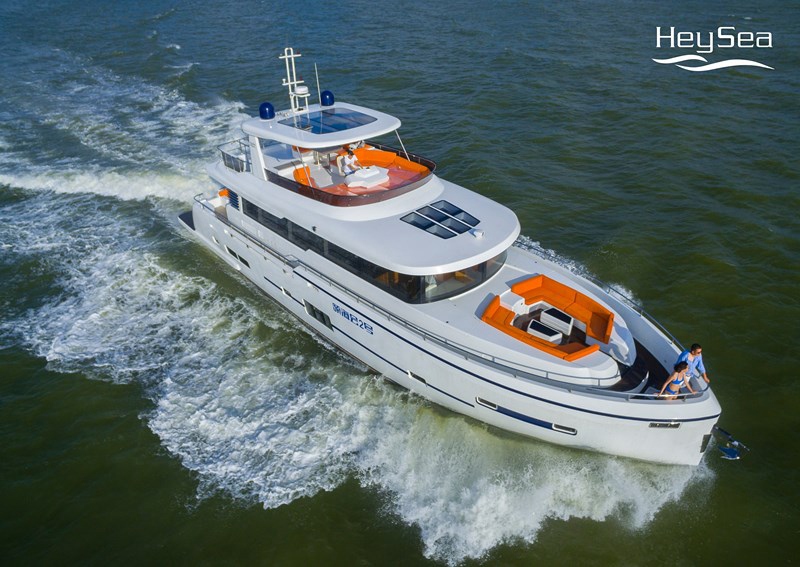 Zoom 72 designed and built by Heysea Yachts
海星游艇设计建造的Zoom 72
To achieve this goal, the shipyard is presently being revamped to a scientific level of technology. With the arrival of George Mei on the Heysea Team to be responsible of the production of yachts for export, we trust the targeted construction and delivery timeline will be shortened significantly. George's experience and involvement with yacht production place him in an important position for his new role as Vice President in the Heysea Team.
为达到目标,(海星)船厂正在改进技术水平。有了GEORGE(梅国焕先生)的加入,负责出口船的生产,我们相信,建造水平与交付时间会大幅度提升。GEORGE(梅国焕先生)过往经验将会在新的工作中发挥至关重要的作用。